Synergies &
Partnerships
ICD engages with numerous stakeholders with the aim of greater private sector involvement in global development.
At ICD, we believe that partnerships and multilateral cooperation are essential in order to anticipate and respond adequately to current and future global development challenges.
Throughout 2021, ICD identified partners with similar mandates and objectives, and established strategic partnerships to help us achieve lasting synergies.
These synergies and partnerships included:
IsDB Group Synergy Enhancement
Throughout 2021, ICD has been actively involved in the Group Executive Coordination (GEC) Team and the Group Synergy Facilitation Team (GSFT) to draft, review and implement the Group Synergy Enhancement Agenda of the Islamic Development Bank Group.
Technical Coordination Committee (TCC)
ICD has worked very closely with entities within the IsDB Group, namely ITFC and ICIEC, to foster greater intra-group partnerships and cooperation. In 2021, ICD, ITFC and ICIEC agreed to implement joint Key Performance Indicators (KPIs) in order to drive stronger engagements and an increased volume of co-financing activity between group entities.
Saudi Development and Reconstruction Program for Yemen (SDRPY)
ICD has been assigned, along with ITFC and ICIEC, to represent the IsDB Group for Track 5: Investing for sustainable development and empowering the private sector.
Newly established Partnerships and MoUs
ICD initiated and signed multiple agreements with new partners in 2021. These include a Line of Finance for Africa and Asia agreement with the CDC Group, UK, and an agreement with Malaysia EXIM Bank, Saudi EXIM BANK, and Trade Development Bank (TDB) on pipeline sharing and co-financing.
Asian Infrastructure Investment Bank (AIIB)
In February 2021, ICD organized a workshop between ICD and AIIB where the ICD Infrastructure Corporate Finance, Lines of Finance and Syndication Teams showcased their products to AIIB and discussed areas of future collaboration in common member countries.
National Development Fund (NDF), Kingdom of Saudi Arabia
In February 2021, ICD organized a consultation session with the NDF, attended by the Leadership teams of NDF and ICD. NDF provided some background on the status and strategy of the National Infrastructure Fund (NIF) and discussed avenues of potential cooperation between ICD and NDF.
International Financial Corporation (IFC) MENA
ICD and IFC organized two workshops in February and April 2021 with the participation of senior representatives from MENA debt and equity operations. In the first, the teams showcased their institutions' capabilities and identified partnership opportunities. The second workshop discussed pipeline and co-financing opportunities in healthcare, education, and manufacturing.
Public Investment Fund (PIF)
In May 2021, ICD organized a workshop between ICD's Equity and Infrastructure Corporate Finance Teams and the Real Estate Investment Team at PIF. ICD presented an overview of its offerings and PIF briefed ICD on its Giga Projects portfolio in Saudi Arabia.
International Financial Corporation (IFC) Central Asia
In November 2021 ICD organized a knowledge sharing session with the IFC Tajikistan Hub. IFC and ICD shared their experience in the Central Asia region, including challenges and opportunities. ICD and IFC Central Asia Teams also discussed avenues of cooperation in Central Asia in financing infrastructure projects.
United Nation Development Program (UNDP)
In September 2021, ICD organized a knowledge sharing session between the UNDP Istanbul Office and the Deputy General Manager of United Gulf Financial Services, UGFS (North Africa) to assist UNDP in collecting data for their study on "The Impact Investing Ecosystem in Tunisia" to assess the general potential of the impact investing market in Tunisia.

Libyan Stock Market
In September 2021, ICD organized a virtual workshop to promote ICD's Sukuk advisory services, on "Sukuk Denominated in Local Currency" in collaboration with the Libyan Stock Market (LSM). The focus of the workshop was to support and assist the Libyan Stock Market to find an Islamic alternative to treasury bills and an Islamic product for managing financial surpluses in liquidity.
SME Finance Forum (SMEFF)
The SMEFF brings together a global network of financial institutions to support SMEs through knowledge exchange, policy change, and impactful partnerships. ICD joined the SMEFF in 2020, and in 2021 attended several Virtual Marketplace sessions and presented an overview on ICD's products and offerings.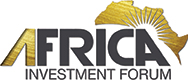 Africa Investment Forum (AIF)
ICD was nominated to represent the Islamic Development Bank (IsDB) Group in the AIF platform throughout 2020 and 2021 and has actively engaged with AIF founding members and project sponsors for co-financing deals originated by the AIF deal development platform. In 2021, ICD and other AIF partners worked on the establishment of a Deal Development Network (DDN).
Coalition for a sustainable and inclusive recovery for the private sector
Since November 2020, ICD has been part of a coalition in partnership with the African Development Bank, the West-African Development Bank, FinDev Canada, the U.S. Development Finance Corporation, and the Association of European Development Financial Institutions on behalf of all of its member institutions. In 2021, the Coalition jointly reached a third of its USD 4 billion target.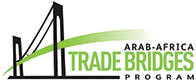 The Arab-Africa Trade Bridges Programme (AATB)
The AATB Programme is a regional trade promotion programme aimed at addressing some of the challenges faced in promoting trade between the two regions. During 2021, ICD worked on Lines of Finance and Term Finance with an AATB component and co-financed three Line of Finance facilities with the Arab Bank for Economic Development in Africa (BADEA).
Global Councils on SDGs
ICD joined the SDG Finance Advisory Board for the Global Councils on SDGs in 2021. The councils are a unique interdisciplinary network of decision makers from governments, international organizations, academia, and the private sector to share innovative practices and discuss the implementation of the 17 SDGs.